Alternative lodging has come a long way. The days of a homeowner renting out a backyard shed for some extra cash have given way to heightened, elaborate experiences, whether it's a fancied-up hostel or glamping, travelers not quite feeling a hotel stay have lots more colorful options to choose from. And with a backdrop of the pandemic, it's no surprise the alternative accommodation sector is booming—and not just among those with an adventurous spirit.
"Fueled partly by the societal paradigm shifts stemming from COVID, namely increased hybrid work opportunities and consumers' prioritization of spending on experiences as opposed to physical goods, demand for alternative accommodations has skyrocketed," said Ophelia Makis, senior analyst at JLL Hotels Research.
Alternative lodging refers to accommodations that are other than what large hotel companies offer. Its most
recently taken off due to the effects of the pandemic, which has lent itself to the flexibility of working remotely and the quarantine-inspired quest to break free and experience new adventures. Short-term travels have also increasingly given way to longer stays and traveling alone has blossomed into group travel.
Makis noted that through September 2022, revenue per available room (RevPAR) for U.S. hotels increased 7.6% relative to pre-COVID levels, whereas RevPAR for alternative accommodations was up 45%.
She said on a global scale there are 44.8 million alternative accommodation units of available supply, 2.3 times more than traditional hotels.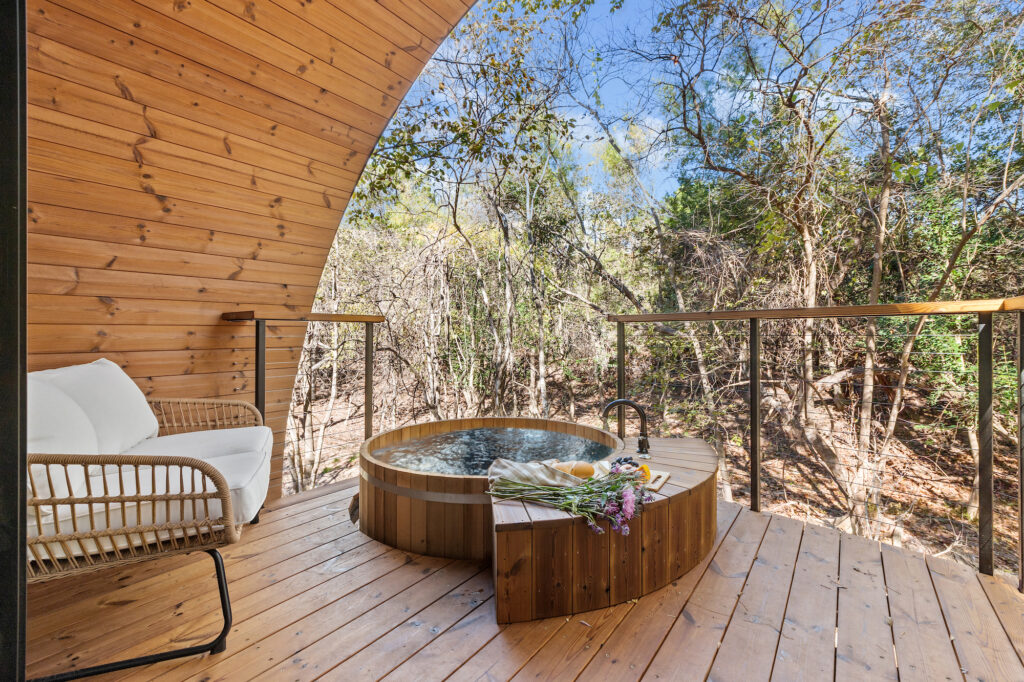 ALTERNATIVE TO CONVENTIONAL 
"What was once considered an industry disruptor has arguably become an integral part of the broader hospitality sector and, as such, should no longer be thought of as an alternative," Makis said. "The alternative accommodation industry today is in many ways akin to the traditional hotel industry of 30 years ago, in that it is dominated by a fragmented ownership base, predominantly comprised of individuals."
The alternative accommodations sector made up around 20% of the estimated $300 billion in global lodging revenue generated in 2021 and Makis said it should be thought of as part of the global lodging industry.
"As consumer demand continues to grow, expect the segment to follow the trajectory of the traditional hotel space, specifically via the injection of more institutional capital and increased formation of standardized brands," she said.
The sector, Makis said, is made up of a number of different sub-sectors ranging from short-term rentals to membership programs to shared accommodations. She said there's been an increase in apartment-style accommodations, which are similar to traditional extended-stay hotels and attract leisure travelers seeking longer stays and also corporate travelers seeking more cost-efficient accommodations.
Makis cited the recently launched Apartments by Marriott, "which demonstrates the continued blend between alternative and traditional accommodations," she said.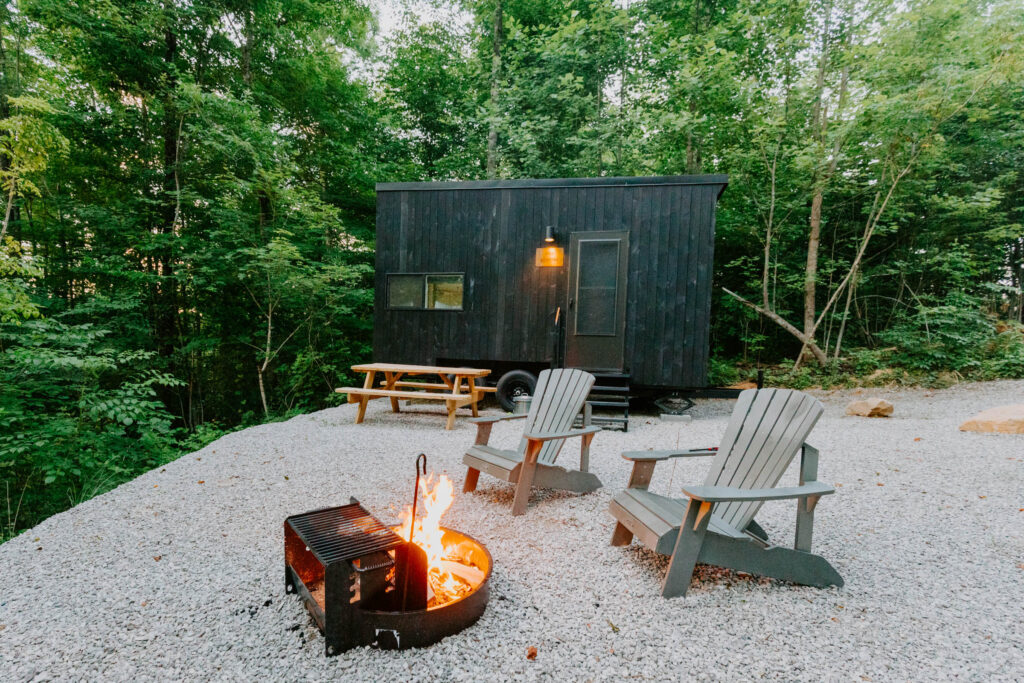 BRAND ACCEPTANCE
Raj Shah, principal consultant and global thought leader for Coherent Market Insights, a global market intelligence and consulting organization, said a recent trend in the global alternative accommodation industry is that hotel chains worldwide are increasingly entering the space. He said they are looking to diversify their portfolio because they realize that alternative lodging is not a passing trend but one that is here to stay.
"These companies, post COVID, are witnessing a shifting consumer preference trend where travelers are choosing to work from anywhere in the world and are selecting rental plans for longer stays or for larger groups in hostels and homestays," said Shah. "These hotel chains are finding a plethora of opportunities owing to this consumer shift and are able to list more properties on their website to attract a larger group of customers."
RAMPING UP 
The popularity of websites like Airbnb and Vrbo shows that consumer demand for alternative lodging is on the rise. And more companies are jumping in to meet the growing demand.
"There's been an increase in experiential companies that cater toward consumers seeking authentic travel. Institutional capital has taken note," said Makis, illustrated by Summit Hotel Properties, a real estate investment trust, acquiring 90% of glamping company Onera Escapes last November. The partnership is reportedly the first standalone glamping investment from a public REIT in the fast-growing segment.
"The alternative-stay market is quickly maturing, and travelers are avoiding the 'hotel-ization' of alternative stays," said Jon Cole, CEO of Onera Escapes. "Cookie-cutter product without experience, design and quality is getting passed over as travelers are seeking what initially drew them to alternative stays. As more entrants come to market, this trend will increase."
Based in Austin, Texas, Onera is a developer, owner and operator of more than 300 glamping, alternative-stay properties and hotels in 29 markets in the U.S. and Mexico that range from core urban to leisure destination accommodations.
"The players that will emerge victorious will be smaller operators and corporate operators that can scale experiential stays while controlling cost," said Cole. "Corporate operators in major markets that lean heavily on brand will face difficulty as travelers become more cost-conscious."
The leisure traveler is more cost-conscious and today has more choices to choose from with alternative lodging. The alternative lodging trend has seen the rise of more alternative accommodation platforms worldwide, like Sonder, Casai and Getaway.
Sonder, unlike Airbnb, which allows individuals to renting out their homes or spaces to individuals or groups, leases and manages its own rentals, which are licensed as hotels. The accommodations also often provide access to the building's amenities. Meanwhile, Casai doesn't own units, but makes arrangements with landlords so that the units are exclusive to Casai. Getaway, which currently has 30 locations, provides cozy and fully stocked cabins, often in remote areas, but close to nearby cities, that offer a bond to the outdoors, complete with fire pits.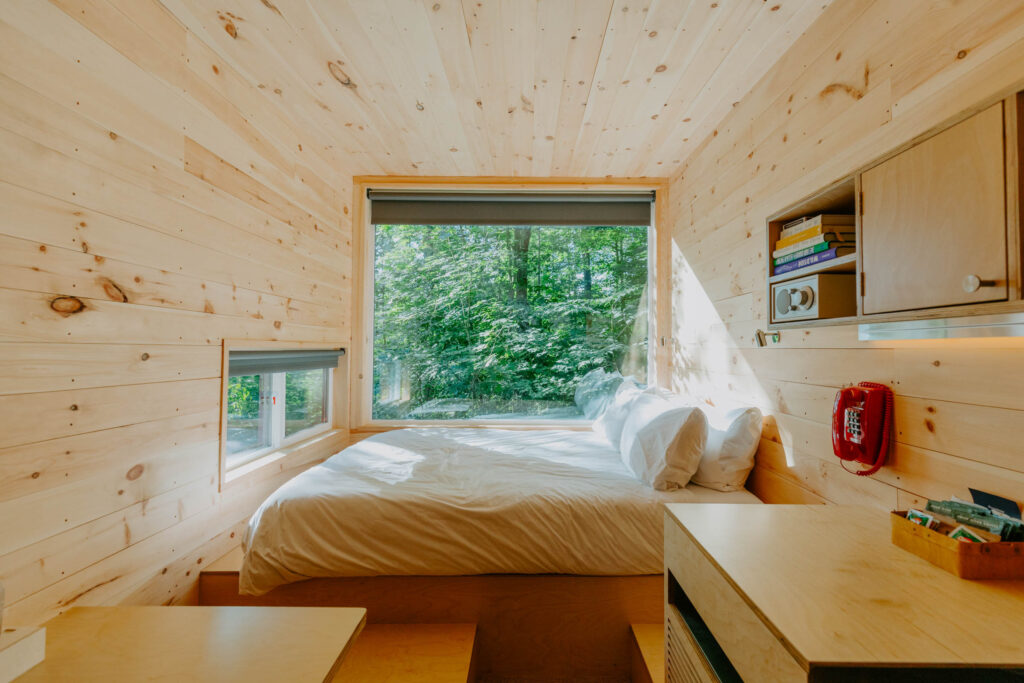 WHAT THE DATA SAY
Makis said demand for alternative accommodations continues to accelerate. According to JLL, U.S. alternative accommodation demand year-to-date September 2022 reached 99 million room nights, an increase of 13 million room nights relative to the same period in 2019. "While still 90% less than demand for traditional hotels, the sector is growing rapidly and institutional investors as well as brands are taking notice," Makis said.
She said on a global scale there are 44.8 million alternative accommodation units of available supply, 2.3 times more than traditional hotels.
"We are seeing RevPARs and ADRs increasing year over year for unique, high-design, high experience stays, even in markets where the data runs counter," said Onera's Cole. "Nature-based travel, if done right, is still on the uptick."
What began as a casual marketplace for individuals to rent out their spaces has morphed into the fast-growing alternative lodging sector—and it is reaching more customers looking for memorable experiences.
"As traveler preferences continue to evolve, look for alternative accommodations to become more mainstream," said Makis. "The segment already represents a notable 20% of total global lodging industry revenue and, with its high investment yields, is ripe for the injection of institutional capital."
---
Story contributed by Anayat Durrani.